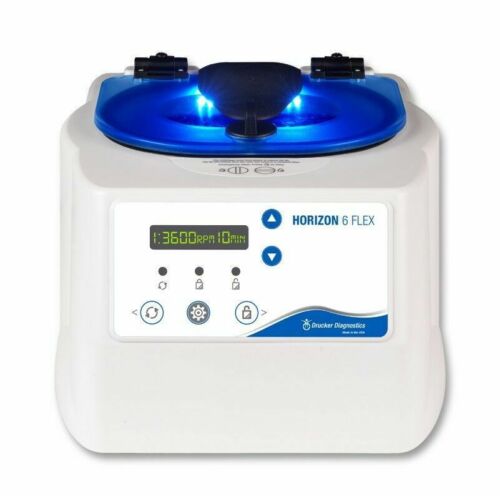 Compact Horizontal Centrifuges for routine testing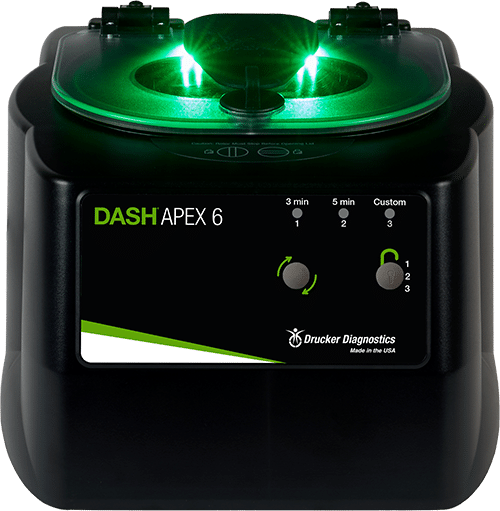 Dash Apex Stat Centrifuge
A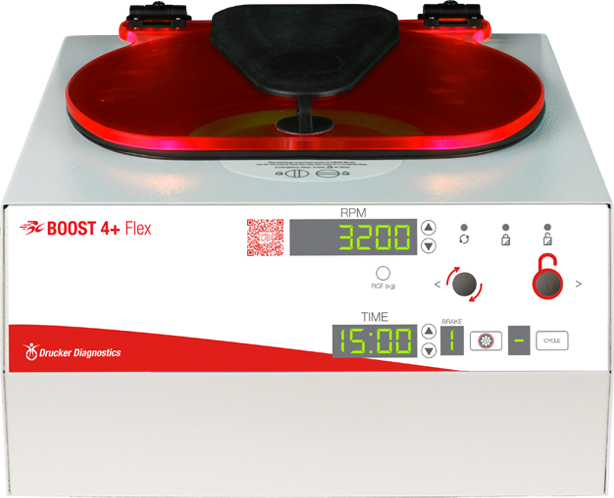 Boost Adaptable Centrifuge
The STAT, routine, and blood testing centrifuges are used in laboratories and healthcare facilities around the globe to process millions of blood samples for patient testing and diagnostics every day. These centrifuges are designed to deliver reliable and consistent results, ensuring accuracy in the analysis of blood components.
Drucker Diagnostics prioritizes the well-being of patients and the efficiency of laboratory workflows. Drucker's centrifuges are meticulously engineered to offer advanced features such as versatile rotor configurations, programmable settings, and intuitive interfaces. This allows lab professionals to streamline their processes and enhance productivity in their daily operations.
Furthermore, their commitment to FDA quality standards extends beyond the design and manufacturing of our centrifuges. All Drucker Diagnostics products are proudly made in central Pennsylvania, USA, where they have a state-of-the-art facility equipped with the latest technologies. Their dedicated team of centrifuge engineer's ensures that every centrifuge meets the highest standards of performance, durability, and safety.
So, whether you are a laboratory technician, a clinician, or a healthcare administrator, Drucker Diagnostics is your trusted partner in clinical centrifugation. Experience the reliability, precision, and efficiency of our centrifuges and discover why we are the preferred choice for blood sample processing worldwide.